Ola, the leading competitor of the Uber giant in India, has officially launched its service in the London capital of England. Earlier, in 2018, the Bangalore-based company began operating services in Cardiff, Wales and gradually expanded its network to many cities in the UK.
In July 2019, Ola received a license to operate in London. The company expects to be able to grab Uber's market share here in the context that the US company has recently been revoked its license by the London authorities for reasons of insecurity.
Taking advantage of Uber's loss – the "giant" in the ride-hailing industry in London, rivals have quickly tried everything to increase market share, creating a fierce one-to-one race in the public ride-hailing industry technology in the UK capital.
Discounts, commissions, take advantage of opportunities. Right after Uber lost its position, French ride-hailing app Kapten declared: "London needs a ride-hailing service but does not need Uber."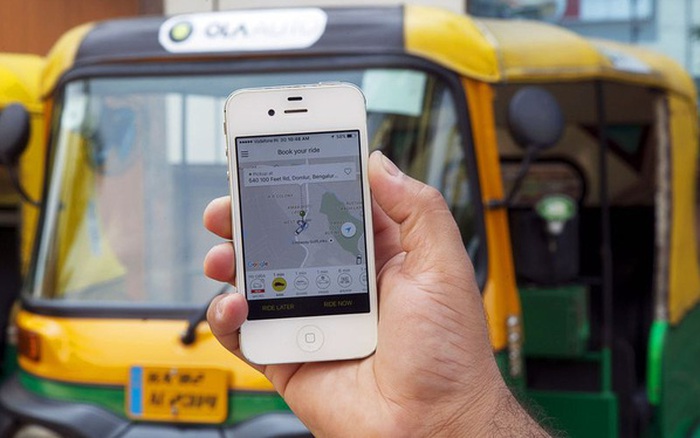 Bolt, another emerging startup, also said: "We believe that it is the responsibility of an operator to call a car to cooperate with local officials."
Besides, shortly after the London Transport Authority (TfL) did not renew the new license for Uber, Bolt immediately sent an email to the customer stating: "New information about the ride-hailing app different in London has brought us thousands of new applications. "
Bolt has gained quite a strong momentum since its launch in London. The company claims more than 30,000 drivers have signed up in just a short time since opening in June. Meanwhile, Kapten debuted with a system of 16,000 drivers.
Then it was a ride-hailing company from India – Ola announced just a few days after Uber lost its license that it would start allowing drivers to register before officially launching in the next few weeks. Both Uber and Ola call for capital from Japanese Softbank investors.
"In fact, Uber's rapid growth in London has shown the need for ride-hailing services in London," said Gartner, senior research director for smart cars and transportation at Gartner, Mr. Perdo Pacheco. said.
"The fact that Uber can be banned from operating in this city could open up opportunities for growth for many competitors because the demand for customers in the foggy capital is very high," Mr. Pedro added.
Some of Uber's young rivals say that the most important factor that helps them overcome Uber is the low price. From Bolt to Kapten, both enter the London market with promisingly competitive prices, and they receive commissions from drivers that are also lower than Uber.