Apple Watch's unusual heart rate detection feature saved a 13-year-old boy living in the United States. Apple Watch with powerful health monitoring capabilities such as measuring heart rate, detecting falls – many times has saved the life of the wearer.
Last year, Apple Watch rescued an old man who fell in a forest while cycling, which once caused a fever online community. Recently, a mother living in Oklahoma, USA shared the story of how Apple Watch saved the life of her 13-year-old Skylar.
Accordingly, Ms. Joslin said that in 2018, while at home, she suddenly received a message that her son's heartbeat suddenly jumped to 190 beats/minute. At that time, her son was going to school.
Young Skylar took a picture to send to his mother to inform him of his skyrocketing heart rate and said he was just sitting, not exercising or drinking anything special.
Joslin quickly picked up her child to take care of him, the boy was normal but his heart rate continued to skyrocket 202 then 220. Fearing for his son, Joslin later took Skylar to the hospital for a diagnosis. Doctors found out he had supraventricular tachycardia (SVT) and was ordered for surgery.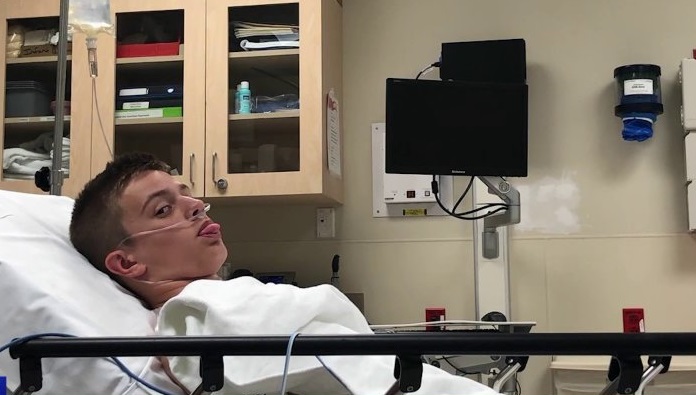 The surgery was successful, and Skylar could then play soccer. However, he must wear a dedicated heart rate monitor until enough time to perform another treatment.
Speaking to tech firm Tomsguide, Joslin said: "If I didn't get a warning from my son's Apple Watch, I probably wouldn't know how long my child's condition could last."
Abnormal heart rate detection starts with Apple Watch 4 and above. Although Apple is still involved in a lawsuit over the right to use this technology, it cannot be denied that it is a useful technology and has helped save many lives.